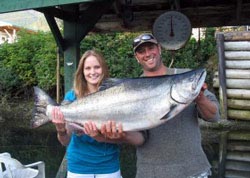 Victoria, British Columbia, is the southern-most spot on Vancouver Island, and is regarded as "Canada's South Pacific". Victoria boasts a temperate climate and beautiful scenery that make it a prime Canadian vacation spot. It is also home to spectacular fishing, within minutes of BC's capital city.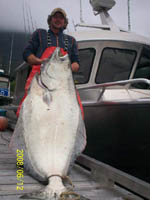 Located at the tip of Vancouver Island, Victoria is an intersection point for major salmon migration routes from the Strait of Juan de Fuca into Georgia Straight and Puget Sound. With all salmon species (Chinook, Coho, Sockeye, Pinks, Chum) migrating past on route to spawn in their river of origin, Victoria enjoys fanastic fishing in spring, summer, and fall!
Victoria also offers year-round fishing opportunities for winter springs (feeder chinooks), halibut, ling cod, red snapper, and Dungeness crab.
Beyond the great fishing there's also lots to do in and around Greater Victoria. Take a tour of Butchart Garders or wander the grounds of the BC Legislature or the historic Empress Hotel. Go for a walk on the Dallas Road seawall or visit the beautiful landscaping in Beacon Hill Park.